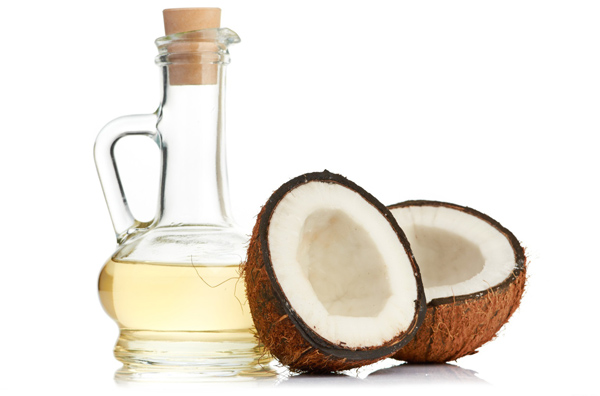 What Is Coconut Oil?
Coconut oil (also known as coconut butter) is, like other types of vegetable fats and oils, a triglyceride (a glycerine skeleton unified to 3 fatty acids through ester bonds). Coconut oil is characterised by a high proportion of short-chain fatty acids. It has a content of lauric acid, its major component, which ranges from 42-52%. Other fatty acids present in significant quantities are:
CAS Number: 8001-31-8
EC number: 232-282-8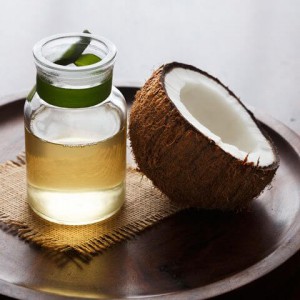 Origin and production of coconut oil
This oil is obtained by extracting the pulp and/or seeds of the coconut (Cocos nucifera), mainly in intensive farming operations in Southeast Asia. Coconut oil can be obtained by drying out the pulp (the product known as copra) or directly from the whole fruit.
We extract the substances in order to produce inert ingredients and formulations for different uses. The benefits of coconut oil can be applied to various areas and functions.
Being such a fatty oil, its oxidation process is quite slow, so it is kept at room temperature for up to 6 months without going bad.
Properties and applications of coconut oil
Coconut oil is a yellowish liquid that is above 24-27°C (melting range) and a white/yellow solid below this range.
Among its many applications and, like the vast majority of fats, it is important to note that it is used in human food. It is an important source of energy, due to its high yield in calories per metabolized gram. Its most important use is in cooking, especially as a fat for frying or roasting.
Other very important applications are in the field of medicine and industry, especially cosmetics, but its derivatives are also widely used as alternative fuels (biodiesel), soaps, lubricants, surfactants, advanced detergents, paints, insecticides, soaps, veterinary, emulsifiers, pesticide formulations, among many others.
In the case of cosmetic use, this type of product stands out for beauty uses such as skin care or hair nutrition.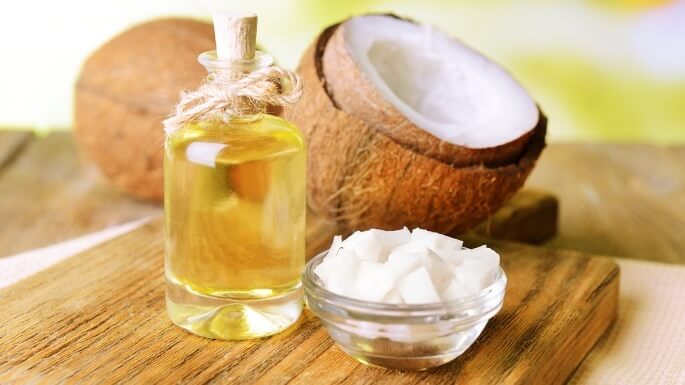 Thanks to the high degree of saturation of its fatty acid chains, they make it particularly resistant to oxidation and therefore prevent it from deteriorating. In the same way, its ease of transport and versatility has made it extremely popular all over the world.
Coconut oil is a basic ingredient for the production of various types of oleochemicals to meet the needs and deficiencies of the consumer. The growing interest in using substances of natural origin in industrial compounds arises not only because of their high efficiency and quality, but also because of the care they take of the environment.
We develop efficient solutions in order to provide convincing and effective results. Natural fats and oils are a valuable resource. The ingredients of natural origin provide more benefits than those of chemical origin and, in addition, they are less aggressive with the environment. Therefore, the potential of oleochemicals is relevant.
Their use is widespread mainly in tropical countries. Especially in those of South Asia, such as Thailand, India, Sri Lanka and the Philippines, among others. Also in Australia, since there is a large production of this type of oil in this country.
Uses of this oil in the food sector
In the case of the use of this type of oil, it is an element with a very exquisite and different taste, rich in acids such as lauric, which can be found in breast milk. It is also considered a perfect food for strengthening the immune system and as we have indicated, it is usually a nutritional element to be used as an antibacterial.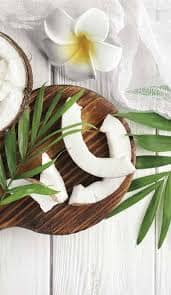 Uses of coconut oil in the cosmetic sector
In the cosmetics sector, as we have previously mentioned, is usually used for solutions to hair problems, as it is a great element to promote hair growth, improve its natural conditions such as shine or even prevent hair loss.
In addition, it can also provide fungicide effects, this means that it is an ideal element or remedy to eliminate or prevent hair problems such as dandruff or lice.
Products and presentations of coconut oil
Coconut Oil: COCOCYP RNT
All the products we distribute can be presented in 180 kg. drums, 850 kg. containers or in bulk tank. For more information you can contact us through our web form or by phone.
Enter now to others acids and oils for sale in Cailà&Parés: