Palmitic acid
What is palmitic acid?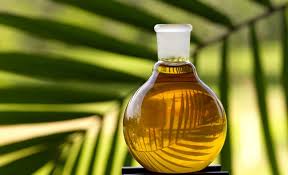 Palmitic acid is a saturated fatty acid found above all in palm oil and other derivatives -mainly in palm stearin- and it is always accompanied by other unsaturated fatty acids.
Such acids respond to the formula C16H32O2, corresponding to the mono carboxylic saturated acid of straight-chain with 16 carbon atoms. It is available in different purities together with stearic acid if it is fully hydrogenated, or with other unsaturated fatty acids if it is only partially hydrogenated.
Depending on its use and necessity, a method will be formulated.
CAS number: 67701-03-5 / 67701-06-8
EC number: 266-928-5 / 266-930-6
CAS number: 56-81-5
EC number: 232-293-8
Origin of Palmitic Acid
Palmitic acid is of vegetable origin and is obtained mainly from the hydrolysis of palm oil (or its fractions such as stearin), followed by total or partial hydrogenation and subsequent distillation. Purity levels of 45-65% palmitic acid are obtained.
It is an acid with multiple uses in different industries and markets. Depending on its use, one process or another will be chosen to achieve an optimum finish.
Properties and applications of palmitic acid
Palmitic acid is a solid product at room temperature, white with a slight yellowish tinge, practically odorless. Its freezing point ranges from 45-55°C depending on the stearic acid content and its degree of hydrogenation.
The main applications are uses as a raw material in the production of soaps of all kinds, cosmetics or detergents, metallic soaps, fungus inhibitors or for the production of esters, among many other possibilities.
Palmitic acid is one of the most valued oleochemicals thanks to its multiple uses and benefits. They are natural, environmentally friendly and, therefore, very cost-effective resources in contrast to chemical products, which are more aggressive and have more consequences.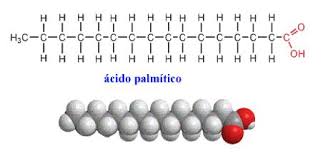 In Cailà&Parés we are in charge of elaborating and extracting these oils for all kinds of markets in order to constitute ourselves as a means, a resource, for the elaboration of products for different goods. In these last years we can point out a growth in the demand of oleochemicals in contrast with the chemical ones since they have more advantages than the second one.
The main properties attest to the forcefulness and efficiency in the different commercial finishes, thus achieving profitable and effective products for the different consumers. The different applications that can be given to it are a clear example of the excellent properties that this acid possesses, thus guaranteeing maximum satisfaction and quality.
Presentations of palmitic acid
Productos totalmente hidrogenados:
CYPTEC AE-50/50 V (+- 45%)
CYPTEC AE-60/40 V (+- 60%)
These two products can be presented in packaged flakes or in 25 kg bags, 500 kg bags or 1000 kg bags. They can also be marketed in bulk tanks.
Partially hydrogenated products:
CYPACID P-50-H (+-  45% )
Presentation in 180 kg. drums, tank or bulk.
FAQs about palmitic acid
Where can I buy palmitic acid?
At Cailà & Parés you can purchase this type of acid by contacting us through our website, e-mail or telephone.
What is palmitic acid used for?
It is mainly used in the industrial sector, more specifically in cosmetics, where different household products such as soaps and detergents are developed.
How many formulas does palmitic acid have?
It always depends on its use, it will be formulated differently. You can find more information
in our section above.
Do you want to access other available acids and oils? Enter now from the next block of links: