History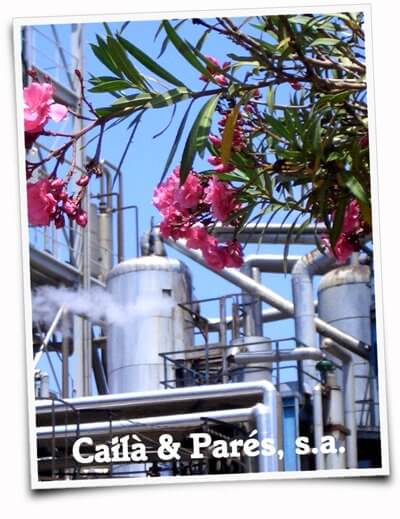 1932 Incorporation and start of business.
1947 The company begins its seed crushing operations and starts selling oils in the Poble Nou district of Barcelona.
1970 The firm relocates to the Barcelona Free Zone. It maintains the crushing mill operation and branches out into other business activities: vegetable oil batch refining and fatty acid splitting and distillation (1,500 t/year)..
1977 The crushing mill closes and the plant for the fractional distillationof fatty acids is built (8,000 t/year).
1982 The company begins its hydrogenation operations.
1988 Cailà y Parés embarks on a period of exponential growth,opening a new fatty acid distillation and hydrolysis plant.
1994 New expansion of the hydrogenation plant.
1997 The glycerin plants and another fatty acid distillation plant are built..
1998 The 4.8 Mw cogeneration plant is inaugurated.
2000 New expansion of the hydrogenation plant.
2002 Enlargement of the hydrolysis plant.
2005 Setting up of a high-pressure splitting tower.
2010 Construction of a splitting plant.
2011 Expansion of the cogeneration plant.
2013 Setting up of a new fatty acid distillation plant.