Fatty acids of sunflower oil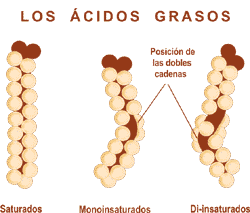 What are fatty acids of sunflower oil?
The fatty acids of sunflower oil are extracted from sunflower plant. It is an oil full of unsaturated fats rich in oleic and linoleic acid.
CAS: 67701-06-8
Origin and production:
Properties and applications:
Products and presentation:
Tab 1
The fatty acids of sunflower oil are obtained through the splitting and after the subsequent vacuum distillation of sunflower oil. Generally, the obtained product has a melting point above 20° C. It is generally a pale yellowish liquid. This is one of the most widely used worldwide acids.
Tab 2
These acids have multiple properties that fall into different markets and industries, among the best known are: amines, betaines, esters, fatty alcohols, lubricants, surface finishes, detergents, finishing fibers, coatings, resins, detergents, surfactants, cosmetics, personal care products, liquid and solid soaps, textile finishing, leather finishing, among others.
Oleochemicals were born because of the need of more ecological, efficient and cost effective alternatives for different industries. The results given by oils and fatty acids of vegetable origin are impeccable establishing themselves as an excellent alternative rather than fuels and quite aggressive and harmful chemicals.
Fatty acids are one of the most sought compounds due to their different functions and possible applications.
Cailà & Parés offers unique services and products in order to satisfy the wants and needs of different markets. The experience in the sector is our guarantee.
Tab 3
Sunflower fatty acid: CYPACID G-35.
Soybean fatty acid / Sunflower: CYPACID SG-30
The fatty acids of sunflower oil can be present in 180 kg drums., in 850 kg containers or bulk tanks. For more information you can contact us through our online form or by telephone.