Caprylic or capric acid
What is caprylic acid or capric acid?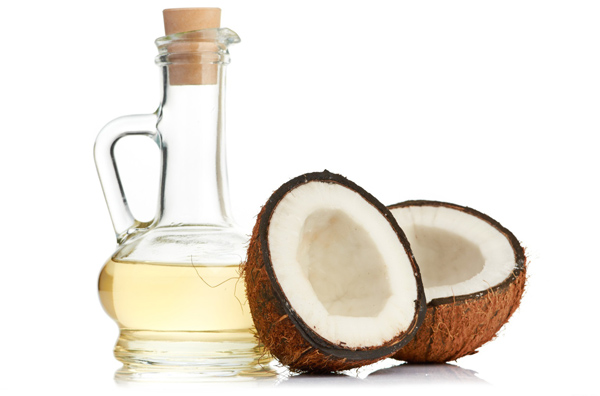 Caprylic and capric acids are fatty short saturated chain acids present in vegetable oils such as coconut oil or palm kernel oil. In nature they can be found along with other saturated fatty acids as in the case of lauric acid, myristic acid, palmitic acid and stearic, and in minor proportion of unsaturated fatty acids.
They respond to the formula C8H16O2 (Caprylic a.) and C10H20O2 (Capric a.) corresponding to the mono carboxylic acids with saturated straight-chain with 8 to 10 carbon atoms respectively. It is sold as a mixture of two fatty acids.
These acids are a tool of great caliber to develop all kinds of industrial products. Thanks to the properties of these acids, Caprylic and capric, different markets
can create different types of items for different use.
CAS: 68937-75-7
EC number: 273-086-2
Origin of caprylic acid
Capric-caprylic acids are obtained mainly from the hydrolysis of coconut oil or palm kernel oil and subsequent fractional distillation. This process is how we obtain the acids. Depending on the use and quantity required, we offer different delivery formulas (drums, containers or tanks of different dimensions) for the greatest satisfaction of our customers.
Properties of capric acid
Caprylic-capric acid mixture is a slightly yellowish liquid product at room temperature. It is an irritant and corrosive product. Its freezing point ranges between 5 – 7ºC.

The main applications of caprylic-capric acids are as raw materials in the manufacture of alkyd resins for coatings, surfactants, perfumes and aromas, metallic soaps, lubricants, biocides and plasticizers, among many others. Caprylic and capric acids are a very useful tool. Moreover, in comparison with chemical ingredients, there is a fairly clear economic contrast in favor of oleochemicals.
Other applications of this acid
Oleochemicals are an innovation in various industries. They are becoming a very profitable alternative for different markets as opposed to chemicals. Oleochemicals are substances of natural origin that achieve the same or better results than chemicals and, in addition, they are environmentally friendly, which allows a reduction of pollution and danger for the consumer.
Today, the applications of the different acids of natural origin are evident in different products and finishes. Excellent results are achieved, which implies a safe, effective and comfortable success. The quality of our products is of great excellence and, therefore, our customers are highly satisfied with the results.
We offer cost-effective and efficient solutions so that the different industries can manufacture products of all kinds by using acids and substances of great potential. At Cailà & Parés, quality, efficiency and hard work define us as a company.
Caprylic acid presentations
CYPAFRAK 0810-STD
How do we deliver this product to other companies?
You can find our products in 180 Kg. drums and also in 850 Kg. containers and with bulk tanks.
If you need more information about the purchase of caprylic acid with Cailà&Parés, do not hesitate to contact us through our web form or you can call us at our telephone number: +34933354850.
Discover other acids and oils available at Cailà&Parés: